Illinois State University
Welcome Home
Connect with generations of Redbirds at Homecoming, one of our longest and most treasured traditions.
View Homecoming Activities
Why We're Here
Everything we do is rooted in learning. It's our oldest tradition and even our motto. That's why 85 percent of classes in over 200+ degree options are taught by professors.
View by program type or interest area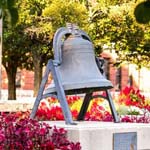 Record-breaking private support
In 2021, Illinois State University received more than $25.1 million in private support.
Create Your Impact >