Student Life
Involvement Starts Here
Get connected to campus through involvement in student organizations and attending in person and virtual events.
Explore Redbird Life
20,000+

students at Illinois State

1 in 4

students are from underrepresented backgrounds

79%

of freshmen return for their sophomore year
400+ ways to get involved
It's easy to find your community at Illinois State—or create your own.
Embrace your identity. Be empowered. Join our campus community by becoming a champion for diversity, equity, antiracism, and inclusion at the new Multicultural Center.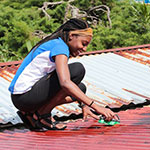 Change the world
Civic engagement is a core value at Illinois State. We're one of only 50 U.S. colleges to be named a Civic Learning and Democratic Engagement Leadership Institution.
More Opportunities >