Illinois State University
Helping You Thrive
At Illinois State, you get all the resources you need to succeed.
Find Your Academic Program
Why We're Here
Everything we do is rooted in learning. It's our oldest tradition and even our motto. That's why 85 percent of classes in over 200+ degree options are taught by professors.
View by program type or interest area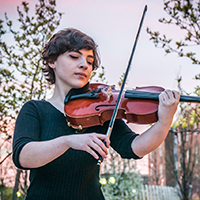 Turning Hopes and Dreams into Reality
The Will to Succeed Award Endowment Fund helped music education major Vicky Nyder move one step closer to her goal of becoming an orchestra teacher.
Create Your Impact >