To be nationally recognized as a leader in engineering education by supporting students with diverse backgrounds to be career ready, with an emphasis on applied research, project based learning and societal impact.
Greetings and Welcome to the College of Engineering!
The College of Engineering is the newest College at Illinois State University. We will welcome our first group of students in Fall of 2025 and graduate our first student in the spring of 2029. I am extremely proud of the mission of the college and the work we will do. We will prepare students to become the engineers of tomorrow who will be career ready day 1.
Thomas K. Keyser, PhD
Founding Dean
2016
Early discussions about Engineering at Illinois State
2017
Taskforce established exploring the feasibility of Engineering programs at Illinois State
2020
Consulting firm works with faculty and staff on plans for facilities development and curricular framework for programs in Electrical, Mechanical, and General Engineering
2021
Plans presented to Illinois State's Academic Senate
Board of Trustees approves seeking establishment of a new College of Engineering with associated Departments of Electrical and Mechanical Engineering from the Illinois Board of Higher Education
2022
Illinois State Board of Higher Education approves establishment of a new College of Engineering and Departments of Electrical and Mechanical Engineering
Illinois State University Board of Trustees approves plans for implementation of the new college
2023
Dr. Thomas Keyser named founding Dean of the College of Engineering
Dr. Nesrin Ozalp started as founding Chair of Mechanical Engineering
Dr. Vijay Devabhaktuni started as founding Chair of Electrical Engineeering
Conduct national search for department chairs, associate dean, and diversity officer
Begin design and renovation of new college facilities
Design an innovative, experiential, industry-informed curricula for the three Engineering majors
Allocate $500,000 in student scholarships
Launch a national and international recruitment campaign targeting high-achieving students
Develop strategies to recruit underserved and underrepresented populations
Our goal is to produce engineers who will be workforce ready. They will be able to walk out of their degree program and walk onto a job and perform competently because that is the way we have prepared them.
College of Engineering Complex
The College of Engineering is transforming the former John Green Food Service Building and neighboring Carter Harris Building into an 80,000-square-foot state-of-the-art complex. The renovated facilities will include engineering laboratories and classrooms, design studios, metal- and wood model-making shops, computer laboratory, student breakout and study rooms, faculty office and collaboration spaces, student club areas, and a courtyard.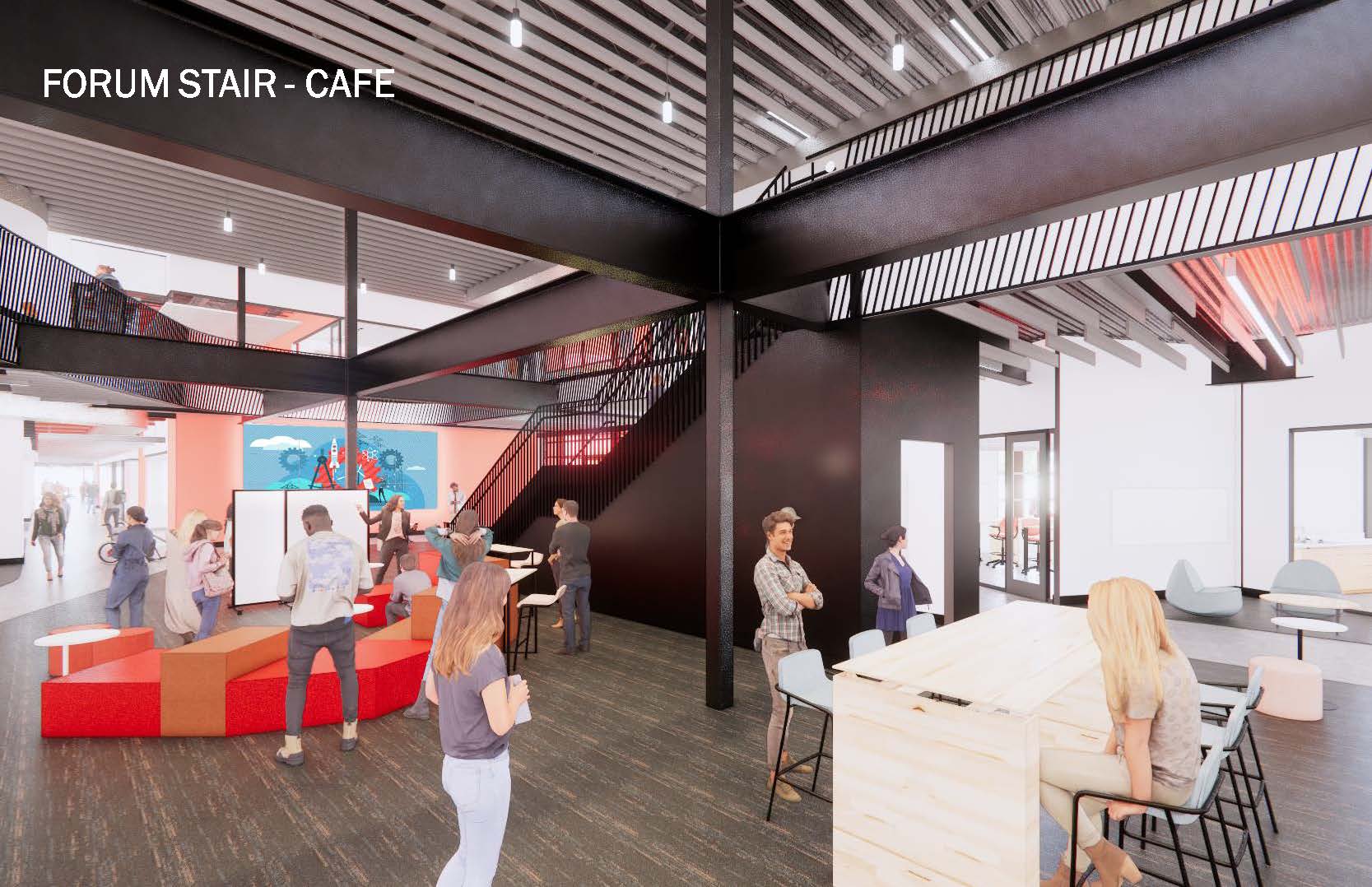 The design of the building is currently underway and will contain:
Engineering Laboratories and Classrooms
Student Design Studios
Student Breakout Rooms
Faculty Offices and Collaboration Spaces
Student Club Spaces
An Atrium with Coffee Shop
Computer Laboratory
Metal and Wood Model Making Shops
Student Breakout and Study Rooms
Student Courtyard
Student competition Design Spaces
Explore the Engineering Complex Project
Our Official Start
Illinois State University Board of Trustees officially approved the College of Engineering on Friday, May 6, 2022.
Support the College
Donor support will enable the University to unlock the College of Engineering's potential and help spark future success for students.
Find Programs and Opportunities