About the Trustees
Bob Churney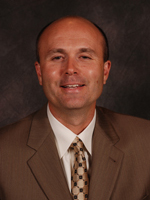 Bob Churney, a Bartlett, Illinois resident, is a 1987 Illinois State University College of Business graduate. He currently serves as Senior Vice President at Assurance Agency in Schaumburg, Illinois. Prior to starting at Assurance in 1992, he was with Liberty Mutual Insurance as an underwriter (1987-89) and in business sales (1989-92). Bob, and his spouse Barb, are involved in local church and school activities. Bob has also been active in coaching travel basketball for their three children.
Term expires January 2019
Robert Dobski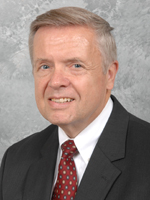 A long-time supporter of Illinois State and the Bloomington-Normal community, Dobski and his wife, Julie, were named Philanthropists of the Year by the Illinois Prairie Community Foundation. Dobski's service includes leadership roles with The Baby Fold's Festival of Trees and the McLean County Chamber of Commerce. He has been active with The American Red Cross of the Heartland, the Bloomington-Normal Economic Development Council and the W.D. Boyce Council Boy Scouts of America.
Co-owner of 10 area McDonald's Restaurant franchises, Dobski served as president of the Peoria-Bloomington McDonald's Co-op and vice chair of the Ronald McDonald House Charities Board in Springfield. He is a 1969 DePaul University graduate.
Term expires January 2023
Rocky Donahue - Board Chair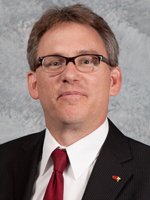 Donahue, an Orland Park resident, is the deputy executive director of external relations at Pace Suburban Bus, the regional transit agency providing service in Chicago and its suburbs. He received his bachelor's degree in finance from Illinois State in 1982, and holds a master's degree in public administration from Roosevelt University.
Term expires January 2019
Julie Annette Jones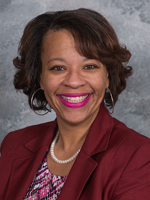 Jones is the principal attorney at the Julie Annette Jones, P.C. law firm in Chicago. A 1990 alumna of Illinois State with a dual degree in political science and psychology, she is a member of the University's Attorneys Advisory Board, Black Colleagues Association and Alumni Association Board of Directors.
Jones also serves as the president of the National Council of Negro Women-Chicago Central Section, the secretary of Gospel Kitchen, Inc., a member of the Board of Trustees at St. John Missionary Baptist Church in Chicago, and a member of Delta Sigma Theta Sorority, Inc.
Prior to establishing her own law firm, Jones joined a small, boutique estate-planning law firm in Chicago, and worked for over a decade in the telecommunications field.
Term expires January 2023
Mary Ann Louderback - Board Secretary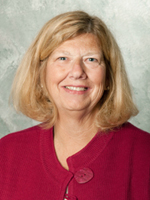 Louderback is a long-time servant of the state of Illinois. She was the executive assistant for education under Gov. Jim Edgar, where she served as the senior policy advisor with liaison responsibilities to the Illinois Community College Board, Illinois State Board of Education, Illinois Board of Higher Education, Illinois State Scholarship Commission and all public institutions of higher education in the state of Illinois. She also served in the governor's Office of Planning. Louderback was appointed to the Illinois Educational Labor Relations Board in 1993, and served until 2000. She also served as the commissioner of the Illinois Student Assistance Commission from 2003 to 2011.
Starting her career as a fifth-grade science teacher in Dwight, Louderback earned bachelor's and master's degrees in education from Illinois State. In 1984, she also earned a Ph.D. in educational administration from Illinois State, with an emphasis in higher education. She is a past president of the Illinois State University Alumni Association, a past member of the Illinois State College of Education Advisory Board and a member of the Illinois State College of Education Hall of Fame. She currently co-owns Liberty Outdoor Advertising/Liberty Self-Storage in Crystal Lake.
Term expires January 2019
John Rauschenberger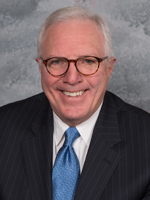 Rauschenberger, a Chicago resident and an Elgin, IL native has both a B.S. '72 and M.S. '74 from Illinois State University.
During his undergrad time on campus, he played football for the Redbirds lettering all four years and was a member of the Delta Sigma Phi fraternity.
Following graduation he was a football coach at Ripon College (WI), Illinois Wesleyan University and at Illinois State University. Upon leaving coaching John joined State Farm Insurance Companies as a State Farm Agent in Bloomington/Normal and subsequently entered management rising through the ranks to an officer position. While in Bloomington/Normal, he served on the Bloomington YMCA Board of Directors and the Illinois State University Alumni Board. Following his State Farm tenure, he entered the commercial insurance industry as President/CEO of brokerages in Washington DC, Milwaukee and Chicago. John has been intimately involved as a senior advisor in both local and state wide political campaigns.
Currently John is a Principal at Rauschenberger Partners, LLC and works with multiples industries in management, recruiting, leadership and executive coaching roles.
Term expires January 2023
Sharon Rossmark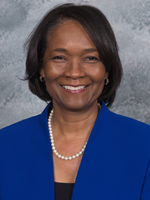 Rossmark is the CEO of Women And Drones LLC, the premier global platform for Women in the Unmanned Aerial Systems (UAS) industry. She is a 1978 alumna of Illinois State, with a bachelor's degree in family and consumer science. Rossmark worked for 30 years in the insurance and financial services industry for a Fortune 500 company. She currently serves as the vice president of the Illinois State's College of Business Advisory Council.
For her continued service to the University, Rossmark was the 2015 recipient of the University's E. Burton Mercier Alumni Service Award, and the College of Business Hall of Fame Service Award in 2009. To honor her parents, Rossmark has established an endowed scholarship to support Veterans and their families majoring in Business at Illinois State.
She also serves as an independent board director for Special Olympics of Illinois and for Board Source, an organization that supports excellence in nonprofit governance. Rossmark earned an MBA from the University of Illinois at Chicago.
Term expires January 2023
Sarah Aguilar - Student Trustee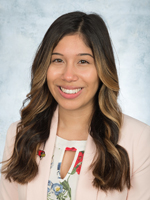 Sarah Aguilar is the Student Trustee for the 2018- 2019 academic year. Sarah, a junior psychology major, is originally from Downey, California. She has served as a Senator for Student Government and has been involved in many different ways on campus through University College, The Division of Student Affairs, Dean of Students, and as a member of various registered student organizations.