About the Trustees
Kathryn Bohn, Chairperson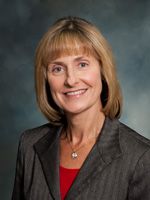 Bohn is currently a physician and partner at The Vein Specialists in Bloomington, IL. She earned a Bachelor of Science degree in education from Illinois State University in 1974 and a Master of Science degree in 1980. She then matriculated to Southern Illinois University School of Medicine, where she earned her Doctor of Medicine degree. Following medical school, she completed a three-year residency in family medicine. Bohn worked as an emergency physician for 24 years in the Bloomington-Normal area. She served on the Eleventh Judicial Circuit Family Violence Council, the Red Cross Board, and the Illinois State University Foundation and Alumni Boards. In 1999, Bohn was honored as a McLean County YWCA Woman of Distinction, and in 2005, she was inducted into ISU's College of Arts and Sciences Hall of Fame.
Term Expires January 2029
Scott Jenkins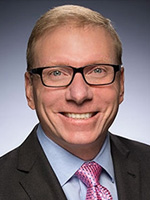 Jenkins has over 25 years of experience creating educational policies that support students at the state and federal level. He currently serves as the Strategy Director for State Policy at Lumina Foundation, an organization committed to making learning opportunities beyond high school accessible to all. Prior to joining Lumina, Jenkins served as the Education Policy Director for the National Governors Association, where he managed a team that focused on leading state postsecondary education and supported governors and their staff to create, pass, and implement policies.  Additional experience include Jenkins' service as the Director of External Relations for Western Governors University and as a Deputy Assistant Secretary in the U.S. Department of Education. He is a Pahara Fellow and a member of the Conservative Education Reform Network. Jenkins holds a bachelor's degree in political science from the University of Central Florida and is currently pursuing his Master of Science at Purdue University.
Term Expires January 2029
Julie Annette Jones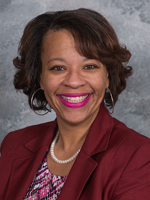 Committed to making first-class legal assistance accessible and convenient within the Chicagoland area, Jones launched her own real estate and estate planning law firm following 15 years in corporate law and 2 years in estate planning. Jones has held leadership roles for the National Council of Negro Women-Chicago Central Section and Gospel Kitchen. She has served on the Boards for St. John Missionary Baptist Church and Delta Sigma Theta Sorority, Inc., as well as Illinois State University's Attorneys Advisory Board, Black Colleagues Association, and the Alumni Association Board of Directors. Jones received her Juris Doctor from Emory University and a dual Bachelor's degree in political science and psychology from Illinois State University.
Term Expires January 2025
Lia Merminga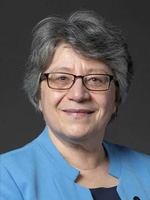 An internationally renowned accelerator physicist, Merminga is the director of Fermi National Accelerator Laboratory, located in Batavia, IL. She previously led Fermilab's Proton Improvement Plan II (PIP-II) project, an upgrade to Fermilab's accelerator complex to enable the world's most intense neutrino beam to the flagship Deep Underground Neutrino Experiment (DUNE). Merminga has held major scientific leadership roles at SLAC National Accelerator Laboratory in California; TRIUMF in Vancouver, Canada; and the Thomas Jefferson National Accelerator Facility in Virginia. She has served as an adjunct professor at the College of William and Mary, University of British Columbia, and University of Victoria, and as a professor at Stanford University in the departments of physics and astronomy.  Merminga earned a bachelor's degree in physics from the University of Athens, Greece, and master's degrees in physics and mathematics and a Ph.D. in physics from the University of Michigan in Ann Arbor. She is a Fermilab Distinguished Scientist, a fellow of the American Physical Society, and a graduate of the DOE's Openheimer Energy Science Leadership Program.
Term Expires January 2029
Robert Navarro, Secretary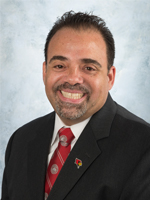 Navarro is currently the President and CEO of Heritage Corridor Convention and Visitors Bureau. In this role since 2006, Navarro administers a viable destination marketing program for the Illinois and Michigan Canal National Heritage Corridor region that is designed to achieve economic development through tourism, marketing, promotion and development. He previously served as Director of Housing Services as U.S Equities Reality, where he worked to open the 18-story University Center in the Chicago loop that houses students from Columbia College Chicago, DePaul University, and Roosevelt University. Navarro also served as a facility manager for the DuPage Children's Museum and began his career at Illinois State University as an assistant director. He is a founding member of Illinois State University's Latino Alumni Network and a former chairman of the Illinois Council of Convention and Visitors Bureaus. Navarro earned his Doctor of Philosophy from Illinois State University.
Term Expires January 2025
Darren Tillis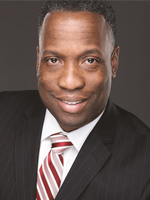 Darren Tillis is the owner of Darren Tillis Insurance Agency, an independent contract agency with State Farm Insurance Companies providing insurance and financial services throughout the State of Illinois, located in Chicago's historic North Lawndale community. With over 29 years of experience in the insurance & financial services industry, Darren has served in various leadership roles within the company and community. Darren has served as the Chair of Neighborhood Housing Services (NHS) North Lawndale Advisory Board, Co-Chair of Lawndale Community Action Council (CAC), Co-Chair of Hughes Elementary Local School Council and a member of Chicago Youth Centers (CYC) North Lawndale Advisory Board. Darren is currently a member of Strategic Human Services Board of Directors and a member of UCAN Governing Board. Darren is a recipient of the Chicago Westside Branch NAACP Nola Bright Community Service Award and the New Covenant Community Development Corporation Game Changer Award. Darren earned a bachelor's degree in finance from Illinois State University in 1994.
Term Expires January 2029
Aselimhe Ebikhumi, Student Trustee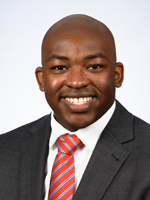 Ebikhumi is a junior Political Science and Economics double major. In his time on campus, he has served as the President of the Association of Residence Halls and is currently an active member of the Honors Program, a Peer Mentor, and Director of Alternative Breaks. He is passionate about creating a safe and inclusive environment on campus, ensuring that students feel their voices are heard. He is an advocate for equity and accountability and looks forward to contributing to the ongoing conversations surrounding these topics. Upon graduating from Illinois State University, he hopes to pursue a career in higher education by first attending law school and obtaining his J.D. He is excited to serve as the student voice on the Board of Trustees.